Leadership
Shannon Blalock
Chief Executive Officer
Dr. Shannon Blalock is Chief Executive Officer and a Board Member at jCyte. He brings more than 25 years of commercialization and operational expertise within the pharmaceutical industry. Dr. Blalock joined jCyte, from Santen Pharmaceuticals, where he served as the Global Leader for Portfolio Development & Global R&D Strategy. Prior to Santen, he co-founded and was the Chief Commercial Officer of AltheaDx after working at GlaxoSmithKline (GSK) for more than a decade where he led both US and International businesses of increasing size and scope. Dr. Blalock earned his undergraduate and Doctor of Pharmacy degrees from the University of North Carolina at Chapel Hill.
Henry J. Klassen, MD, PhD
President
Henry Klassen, MD, PhD, is Professor of Ophthalmology at the University of California, Irvine. He has a longstanding interest in neural plasticity and regeneration that dates to his undergraduate days at UC Berkeley and continued during MD/PhD studies at the University of Pittsburgh. Dr. Klassen's clinical training included internship at the Cambridge Hospital, an affiliate of Harvard Medical School, and residency in ophthalmology at Yale Eye Center, followed by a combined fellowship in medical retina and retinal research at Moorfields Eye Hospital and the Institute of Ophthalmology in London. His research has shown that transplanted retinal progenitor cells improve the function of photoreceptors of the degenerating retina of RCS rats. He continues to pursue the goal of translating these findings into a cell-based therapy for patients with retinitis pigmentosa (RP) and other blinding diseases. This effort has included co-founding a startup company (jCyte) and completion of phase 1/2a and phase 2b clinical trials in RP.
Jing Yang, MD, PhD
Chief Scientific Officer
Dr. Yang has worked as a physician-scientist in ophthalmology for more than 16 years, beginning her career at the Peking University Eye Center. Later, she began studying regenerative medicine at the University of Copenhagen, developing new ways to isolate and grow retinal progenitor cells; and served as an adjunct professor in the Department of Opthalmology at the University of California, Irvine from 2013 to 2022.
She has developed pivotal techniques to advance stem cell therapies, and is also exploring other clinical applications for retinal progenitor cells, such as using them to treat glaucoma and other optic nerve diseases.
Adam Walsh, M.D.
Chief Financial Officer and Treasurer
Dr. Walsh brings to jCyte over two decades of Wall Street experience as both an award-winning biotechnology equity research analyst and investment banker, and a strong foundation in corporate finance and strategy with outstanding corporate and institutional relationships across the sector.
Prior to joining jCyte, Dr. Walsh was Chief Financial Officer of Catalytic Life Sciences, LLC, an investment bank focused exclusively on biotechnology fundraising and M&A. From October 2015 to July 2020, Dr. Walsh was Managing Director and Senior Analyst, Biotechnology Equity Research at Stifel, where he earned multiple Thomson Reuters StarMine awards for his analysis, including #1 Top Stock Picker and #2 Top Earnings Estimator for the Biotechnology Sector. Dr. Walsh began his sell-side career at Jefferies (2002-2008), where he was the founding Managing Director of Jefferies' Biotechnology Equity Research platform. Dr. Walsh received his M.D. and M.B.A. degrees from Tufts University and his B.A. and B.S. in Psychology and Business Administration from the University of Colorado, Boulder.
Adrian Morris, MS
Chief Development Officer
Mr. Morris brings to jCyte over three decades of pharmaceutical industry experience in global leadership roles in R&D, commercial strategy, marketing, and business development, including a remarkable track record of successfully guiding the development and leading the launch of numerous innovative breakthrough therapies that went on to become blockbuster assets for GlaxoSmithKline.
During Mr. Morris' illustrious career at GSK, he guided the global clinical development programs across more than a dozen disease areas where he led the launches of some of GSK's most successful brands, including the first combination therapy for HIV, the first influenza antiviral (Relenza), the first long-acting beta agonist (Serevent) and Advair, a global top five selling medication. Notably, Mr. Morris guided the pipeline in GSK's most valuable therapeutic area, respiratory, where he achieved unparalleled success resulting in the approval of its five latest respiratory medicines. Given Mr. Morris' deep scientific background, his track record of success in GSK's Global R&D organization, his strong hands-on commercial experience in the international pharmaceutical marketplace, and Global Center of Excellence leadership, Mr. Morris was tasked by GSK's corporate executive team with leading their global response to the H1N1 influenza pandemic, as well as establishing a new global business unit responsible for the research, development, manufacture, distribution, marketing, and sales of novel genetic diagnostics.
Prior to joining jCyte, Adrian was managing director of Pharmaco Consulting, where he supported clients with developing global clinical development programs and commercial strategies across emerging therapeutic areas, with an emphasis on cell and gene therapies.
Adrian is a geneticist by training and earned his Master's degree in Genetics from Cambridge University, UK. Before joining the pharmaceutical industry, he spent his early career researching the genetic basis of inherited human diseases at Guy's Hospital in London.
John Pollack, MD, FASRS
Chief Medical Officer
Dr. Pollack is a retinal clinician, surgeon, and educator and brings over two decades of clinical, research, and drug development experience in ophthalmology to jCyte. Dr. Pollack is a past president of the American Society of Retinal Specialists (ASRS), the largest organization of retinal specialists in the world, and its philanthropic arm, the Foundation of ASRS.
Dr. Pollack joins jCyte from Neurotech, where he served as Chief Medical Officer. While at Neurotech, Dr. Pollack oversaw the execution of their Phase 3 clinical program, patient safety, and supported the company's regulatory submissions and development objectives. Dr. Pollack has practiced at Illinois Retinal Associates for 25 years, while also being on faculty at the Rush University Medical Center. In addition to seeing patients and being listed in the "Best Doctors in America" and "Guide to America's Top Ophthalmologists," he is an internationally recognized researcher, serving as a Study Chairperson, Principal Investigator (PI), or Co-PI on nearly 20 studies of novel therapies for age-related macular degeneration, macular edema, retinal detachment, and artificial vision. Dr. Pollack has delivered over 200 scientific presentations at international scientific conferences, published over 60 papers and book chapters, and is a highly sought-after speaker and advisor. Dr. Pollack's work led to him being honored as a Charter Inductee into the Retina Hall of Fame in recognition of his lifetime achievements and contributions to the field of retina.
Dr. Pollack earned his undergraduate degree in Biology at Washington University in St. Louis and his MD at Georgetown University. He returned to Washington University's Barnes Hospital to complete his ophthalmology residency followed by a retina-vitreous fellowship at the Medical College of Wisconsin.
John Sholar, JD
Chief Strategy Officer and General Counsel
Mr. Sholar brings to jCyte more than 20 years of industry experience, serving as the head of North American legal for a large publicly traded pharmaceutical company, in private practice as a law firm partner focused on intellectual property development and pharmaceutical patent licensing and litigation, and in the military as a Naval Officer leading teams in new mission areas around the globe.
Prior to becoming an in-house counsel, Sholar was a partner at Husch Blackwell, LLP, an AmLaw 100 firm, where he led trial teams in patent disputes and counseled numerous multinational brand and generic pharmaceutical clients on FDA regulatory issues surrounding product launches and intellectual property exclusivities. He subsequently joined Santen Pharmaceuticals as the head of North American legal, while simultaneously serving as global head of legal and Corporate Secretary for Santen's early-stage biotechnology investment vehicle, Santen Ventures, where he helped analyze the intellectual property estates of clinical stage biotech companies and execute licensing deals and equity investments. At Santen, he also supported the global research and development organization, overseeing all legal issues surrounding clinical trials and product launches in the Americas region. John is a past editor of the licensing and valuation chapter of a treatise on intellectual property law and has taught academic and continuing education courses on intellectual property and trial law. John earned his juris doctorate magna cum laude from the University of Illinois where he served as an editor of the Law Review and subsequently completed a federal appellate court clerkship in Washington, D.C.
Stewart Craig, PhD
Chief Technology Officer
Dr. Craig brings to jCyte over three decades of experience in the implementation of technical operations, quality systems, and regulatory affairs for complex biologics, including hematopoietic stem cells (HSCs), mesenchymal stem cells (MSCs), neural stem cells (NSCs), activated T cells, gene-modified T cells and gene-modified HSC products, as well as recombinant proteins, monoclonal antibodies, adeno-associated virus (AAV), gamma-retroviral (gRV), and lentiviral (LV) vector products. Stewart holds a B.Sc. in Biochemistry and a Ph.D. in Physical Biochemistry from Newcastle University (U.K.) and has authored more than 100 papers and abstracts many of which are in the cell and gene therapy space.
Prior to joining jCyte, Dr. Craig served as Chief Technical Officer for Erytech Pharma supporting the development of their innovative red blood cell-based therapeutic platform for severe forms of cancer and orphan diseases. Additionally, he has held executive level positions designing, implementing, and operating the CMC and GMP manufacturing infrastructure for various pioneering cell and gene therapy companies. These positions include Chief Manufacturing Officer of Orchard Therapeutics, SVP Technical Operations of Sangamo, EVP Manufacturing and Regulatory of Stemcells Inc., Chief Technology Officer of PCT Cell Therapy Services, and Chief Operating Officer of Xcyte Therapies. Dr. Craig also has extensive experience in the successful leadership of regulatory affairs for cell and gene therapy submissions in the U.S., Canada, and Europe.
Rob Beathard, CPA
Senior Vice President of Corporate Development
Rob Beathard serves in a critical role supporting corporate development and operational activities of jCyte. Beathard works closely with the CEO and Executive Management on cultivating strategic partnerships, securing corporate financing, and allocating resources to meet the Company's strategic and financial goals. He also oversees all accounting, finance and treasury management functions for the Company.
Prior to joining jCyte in 2017, Beathard worked for PricewaterhouseCoopers within their assurance and advisory lines of service, with a focus in the life sciences industry. Beathard holds an active certified public accountant license in the state of California.
Peter Kuper
Senior Vice President of Finance and Information Technology
Mr. Kuper joins jCyte with over 25 years of investment banking, security analysis, and venture capital experience having played significant leadership roles in making and moving public and private markets, cultivating startups, and leading numerous large IPOs that raised over $4 billion in investment capital.
Mr. Kuper joins jCyte from ClearSky Venture Capital, where he served as Managing Director of the $800 million firm. At ClearSky, Mr. Kuper invested in and served as a Board Director for next-generation technology start-ups based on his critical assessment of industry trends, management team capability, and the total addressable market opportunity. Prior to his work at ClearSky, Mr. Kuper was recruited to In-Q-Tel, a strategic investment firm created to accelerate next generation technology innovation for the United States Intelligence Community. Within two years, Mr. Kuper took In-Q-Tel from zero deals to a top five Corporate Investor ranking. Earlier in his career, Mr. Kuper was the Vice President and Head Enterprise Software Analyst at Morgan Stanley, where he led coverage of the Enterprise Software Industry consisting of over 20 companies whose cumulative market cap was greater than $250 billion. Mr. Kuper and his team also led multiple transactions at Morgan Stanley, including some of the industry's most significant IPOs in the cyber and software segments.
Rebecca Kammer, OD, PhD
Vice President of Clinical Operations
Dr. Kammer has over two decades of experience in academia, low vision patient care, clinician education, endpoint development, and professional consulting. She is considered a world-renowned expert in low vision models of patient care and has conducted cutting-edge clinical trial research in retinitis pigmentosa (RP) and other retinal dystrophies.
Prior to joining jCyte, Dr. Kammer established and led the Low Vision Rehabilitation Service in the Department of Ophthalmology at the UCI Health Gavin Herbert Eye Institute, where she remains an Adjunct Professor of Ophthalmology. In addition, she has been consulting for companies as a leading authority in clinical low vision research for the last decade. For RP and other future low vision clinical studies, Dr. Kammer has helped jCyte develop and validate its novel Low Luminance Mobility Test (LLMT), with recent validation work on this instrument presented at the 2021 Association for Research in Vision and Ophthalmology (ARVO) Annual Meeting. She has also used her extensive clinical experience in age-related macular degeneration to help companies develop and explore the effectiveness of potential therapies. Of note, Dr. Kammer is a leading authority in the field of Oculocutaneous Albinism, having pioneered programs in East Africa, presented as an invited lecturer globally, and published work educating other clinicians on how to provide specialty care in remote settings. She started her academic career at the Southern California College of Optometry and where she held positions as Associate Professor and Chief of Low Vision Rehabilitation. Dr. Kammer is also one of a select group of clinicians and scientists who have Diplomate Status in low vision rehabilitation from the American Academy of Optometry.
Dr. Kammer holds a Bachelor's degree in Optical Engineering from University of LaVerne, a Doctor of Optometry degree from the Southern California College of Optometry and a PhD in Higher Education from Azusa Pacific University.
Victor Chao, MBA
Vice President of Chemistry, Manufacturing and Controls (CMC) Operations
Mr. Chao joins jCyte with over 25 years of industry experience across numerous corporate operational leadership roles in CMC operations, cGMP global manufacturing, distribution, and supply chain management for multiple blockbuster biological therapies and commercial and corporate operations for ophthalmology prescription medicines, surgical devices, and biosimilars.
Mr. Chao joins jCyte from Santen Pharmaceuticals where he served as the Head of Commercial Operations for North and Latin America, responsible for Commercial Alliances and Partnerships, Market Access and Reimbursement, Trade and Distribution, and Launch Readiness for all of Santen's ophthalmology pharmaceutical products and surgical devices. Prior to Santen, Mr. Chao was with McKesson Specialty Health as the Senior Director of Multisource Products for six years where he led, scaled, and launched numerous process initiatives and products and was responsible for McKesson's $300M generics and biosimilars business. Before joining McKesson, Mr. Chao spent eight years at Bayer Healthcare Pharmaceuticals in leadership roles responsible for CMC operations, process engineering, and global supply chain management for their multi-billion-dollar products Betaseron® and Kogenate® across multiple manufacturing sites within the United States and Europe.
Victor holds a BS in chemical engineering from Brigham Young University and earned his MBA from The Wharton School with a dual major in strategy and entrepreneurship.
Scientific Advisory Board
David S. Boyer, MD
David S. Boyer, M.D. is a world-renowned clinician, surgeon, and educator at the Retina-Vitreous Associates Medical Group in Southern California. He is board certified in ophthalmology and has completed formal sub-specialty training in medical and surgical diseases of the retina, vitreous, and macula. Dr. Boyer is currently a leading investigator for various national clinical trials on retinal diseases and serves as an advisor for multiple research, educational and charitable institutions. He received his medical degree from the Chicago Medical School, finished his residency at the Los Angeles County – USC County Medical Center, and completed his retinal surgery fellowship at the Wills Eye Hospital in Philadelphia. He is currently an Adjunct Clinical Professor at USC/Keck School of Medicine.
Jeffrey Heier, MD
Jeffrey Heier, M.D. is the Co-President and Medical Director, Director of the Vitreoretinal Service, and Director of Retina Research at Ophthalmic Consultants of Boston. Dr. Heier is on the Executive Board of the Retina Society, the Executive Committee of the American Society of Retina Specialists, is the Past President of the New England Ophthalmological Society, and a member of the Macula Society. He is one of the leading retinal clinical researchers, and is a scientific advisor to many biotechnical or pharmaceutical companies, lectures nationally and internationally, and has authored numerous, peer-reviewed works. Dr. Heier received his medical degree from Boston University, did an internship and residency at Fitzsimons Army Medical Center, and vitreoretinal fellowship at OCB/Tufts School of Medicine. Dr. Heier served as a physician in a Combat Support Hospital in the Persian Gulf War, where he was awarded a Bronze Star.
Peter K. Kaiser, MD
Peter K. Kaiser, M.D. is the Chaney Family Endowed Chair for Ophthalmology Research and a Professor of Ophthalmology at the Cleveland Clinic Lerner College of Medicine. He graduated magna cum laude with Highest Honors from Harvard College and magna cum laude from Harvard Medical School. He completed an internal medicine internship at Massachusetts General Hospital, an ophthalmology residency at the Massachusetts Eye and Ear Infirmary, and a vitreoretinal fellowship at Bascom Palmer Eye Institute before joining the vitreoretinal department of the Cole Eye Institute at the Cleveland Clinic, Cleveland, Ohio. As a RO1 NIH-funded investigator, Dr. Kaiser leads a team involved in the evaluation of vascular biology in AMD and diabetic retinopathy. He is director of the Cole Center for ocular Research and Evaluation (CORE). He is the founder and director of the Digital Optical Coherence Tomography Reading Center (DOCTR).
Baruch D. Kuppermann, MD, PhD
Baruch D. Kuppermann, M.D., Ph.D. is the Roger F. Steinert Professor, Chair of the Department of Ophthalmology, and Director of the Gavin Herbert Eye Institute at the University of California, Irvine. He also holds a joint appointment with the Department of Biomedical Engineering at UC Irvine. After completing his Ph.D. in neuroscience at the California Institute of Technology, Dr. Kuppermann went on to earn an M.D. at the University of Miami, and completed fellowships in Retina at both St. Joseph's, and at the University of California, San Diego. Dr. Kuppermann is also co-director of the Center for Translational Vision Research at UC Irvine, which is focused on developing new treatments for blinding retinal conditions. He has published over 200 peer-reviewed articles in the medical literature, and over 50 book chapters. He is also strongly involved in clinical research, having served as principal investigator in many trials evaluating new drugs and technologies.
Partners
Santen Pharmaceutical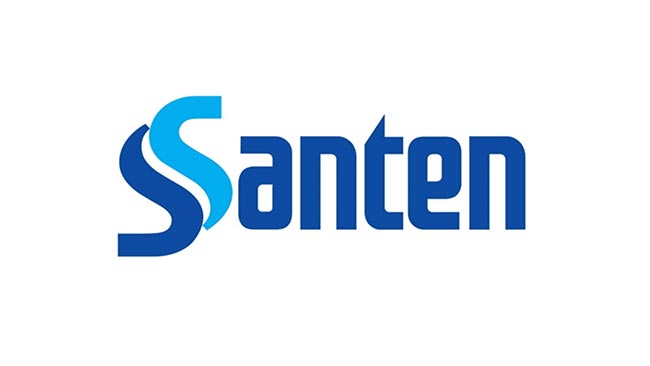 As a specialized company dedicated to ophthalmology, Santen carries out research, development, marketing, and sales of pharmaceuticals, over-the-counter products, and medical devices. Santen is the market leader for prescription ophthalmic pharmaceuticals in Japan and its products now reach patients in over 60 countries. With scientific knowledge and organizational capabilities nurtured over a 130-year history, Santen provides products and services to contribute to the well-being of patients, their loved ones and consequently to society.
California Institute for Regenerative Medicine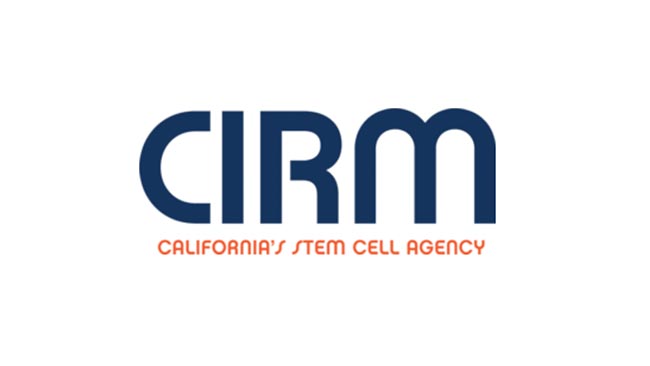 CIRM has been a key supporter of jCyte's efforts to treat RP. In 2010, the agency provided a $4 million Early Translational Grant to advance Dr. Klassen's lab work. Later, CIRM approved a $17.1 million Disease Team Therapy Development Award, funding critical preclinical work and early-stage trials. In December 2016, CIRM approved an $8.3 million grant to support a phase IIb clinical trial.
Discovery Eye Foundation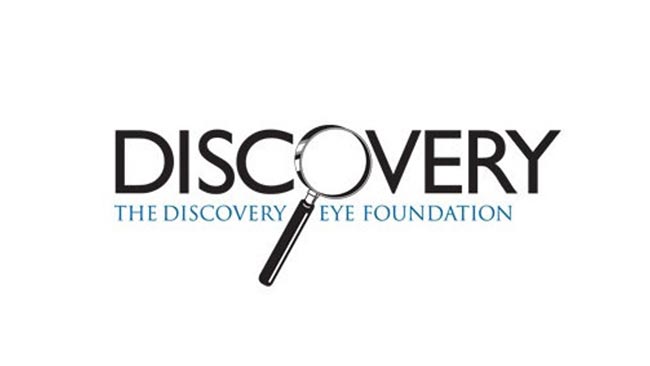 The Discovery Eye Foundation supports research, education and advocacy for sight-threatening eye diseases and their treatments, improving the quality of life for patients and their families.
University of California, Irvine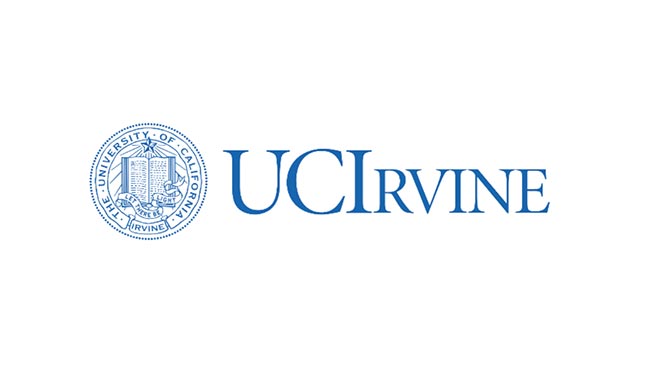 At the Gavin Herbert Eye Institute and Department of Ophthalmology, UC Irvine's faculty of internationally recognized physicians, surgeons and scientists provide highly specialized training to future ophthalmologists, access to leading-edge clinical trials and sight-saving treatments.